Hi !
After "Le Progrès" last Thursday, Drawn has today the place of honor in Solidsmack ! So, here is the press review ! ☺
Drawn : The concept as viewed by Solidsmack !
In his article, the 3D news website first returns to the main and recent sector innovations. He thus dealt with 3D printing evolution since small objects creation until nowadays house building. He then introduces Drawn as one of its symbols.
Indeed, Solidsmack speaks about our commitment to offer on-demand 3D printed furniture, so that everyone could customize it as he wants and then admire its making by the 3D printer Galatéa. He also handles Drawn origins and evolution.
Drawn : Zoom in on the efficient printer Galatéa !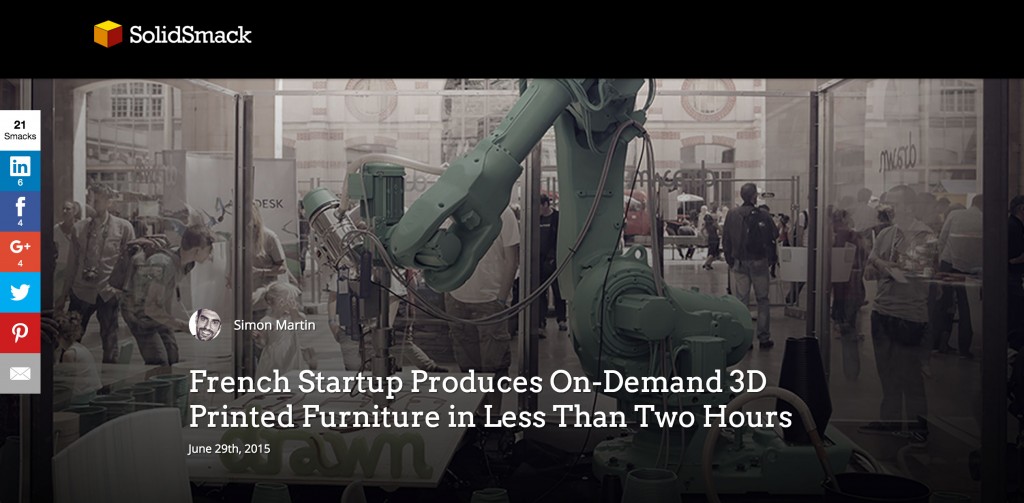 The website is particularly interested in Galatéa performances, which can print our ASIT seat model, in less than two hours. As Solidsmack precises it, know that the printing of the same designed but smaller-scale prototype, with a desktop 3D printer, takes significantly more time ! Galatéa thus breaks all the records ! 😉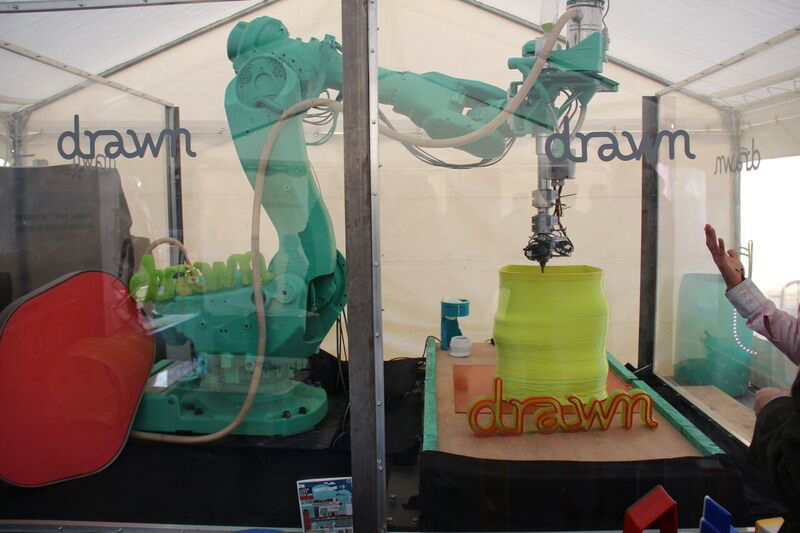 Drawn : the ecological challenge !
Solidsmack then deals with the ecological challenge we should have to face. He thus handles the added value that Drawn could develop, if we would make our products from biological materials…
Well… Know that we already rose to the challenge ! Indeed, we are regularly testing new biological materials, to eventually offer, entirely eco responsible and environmentally friendly collections ! We will soon speak about these new materials in an entirely dedicated article, by the way. So pay careful attention to the news published on the blog ! 😉
Drawn : the furniture and design objects collection !
Finally, the 3D news website handles our Kickstarter campaign and presents our collection. This one includes several design objects and furniture, such as our flagship ASIT seats, V vases or coffee tables.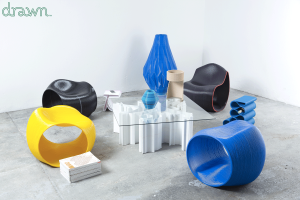 You can of course find our collection on our online shop ! And enjoy 20% off now, thanks to our partner Additive 3D !
If you love Drawn, please follow us on Facebook, Twitter, Instagram, Pinterest, Youtube… In short, all our pages ! 😉
I would like to warmly thank Solidsmack for his very glowing article !
If you want to read it, please visit this webpage ! However if you get a little bit lazy, here is an overview. 😉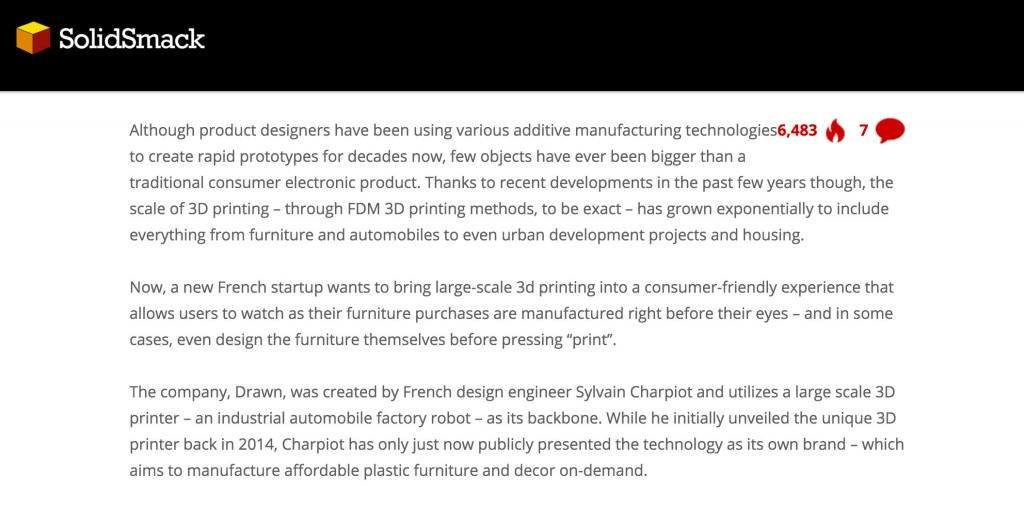 We will return very soon for more news about Drawn ! Don't forget to visit our blog regularly… ! It would be a shame to miss the article about our 100% bio new materials ! 😉